The Center for Asian Studies at UGA was established to promote research, teaching, and service on international and cross-cultural issues and problems in Asia.
The Center for Asian Studies exists to nurture and guide academic programs and exchanges, primarily on Asia , for students, faculty, and appropriate staff members. While these programs focus on language and area studies, they also involve students and faculty from law, business, agriculture, education, journalism, veterinary medicine, as well as the arts and sciences.
♣ Welcome from the Director
♣ About the Center for Asian Studies
♣ Faculty Advisory Board


2017 Korean Summer Internship Program Application Now Available.
Click here to learn more about the internship, and you can find the application here. Make sure to return the application by January 9 to be considered!
You can also find the information at CMLT websice (Click here to learn).
     30
    Wed
Colloquium in Asian Studies
Java in Discord: Unofficial History, Vernacular Fiction, and the Discourse of Imperial Identity in Late Ming China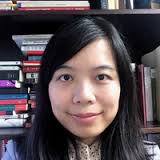 Special Lecture by Dr. Yuanfei Wang
  ♣ Time: Wednesday, Nov 30, 2016, 12:30 PM
  ♣ Place: 350 MLC, UGA
  ♣ Dr. Yuanfei Wang is Assistant professor in Comparative Literature.
    Research Interests: in Chinese fiction, drama and transnational history
    of late imperial China.
Colloquium in Asian Studies
Issues of Spelling in Korean Education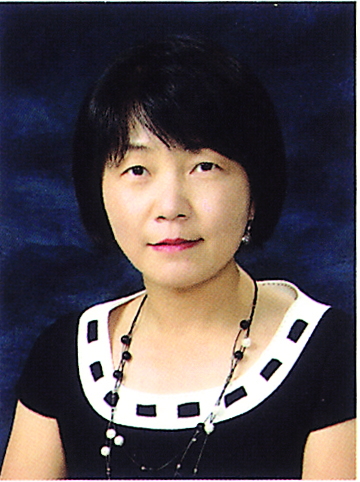 Special Lecture by Dr. Jungnam Kim
 ♣ Time: Wednesday, Nov 16, 2016, 12:30 PM
 ♣ Place: 350 MLC, UGA
 ♣ Dr. Jungnam Kim is a professor in Korean Language
     at Kyung Hee University in Korea.
   Research Interests: Korean Literature and Korean Linguistics. 
---
      31
    Mon
Colloquium in Asian Studies
"The Lebanon War in Israeli Cinema"
Special Lecture by Dr. Ari Lieberman
♣ Time: Monday, Oct. 31, 2016, 12:30 PM
♣ Place: 350 MLC, UGA
♣ Dr. Ari Lieberman is Undergraduate Advisor in Comparative Literature.
His interests include Modern Hebrew literature; twentieth-century anglophone, hispanophone, and francophone literature; theories of humor and laughter; Holocaust literature and film; biblical themes in Western literature; Vladimir Nabokov, Samuel Beckett, Miguel de Cervantes, Shmuel Yosef Agnon.
---
Asian Film Series
Train to Busan (2016, dir. Yeon Sangho)
CAS will host a special screening of the latest hit from Korea for Halloween.
♣ Time: Wednesday, Oct. 26, 2016, 5:30 PM 
♣ Place: 248 MLC, UGA
♣ This event is free of charge.
Meditation with a Zen Nun 


Event: Venerable Sungak of Buddhanara Temple will visit UGA and lead a Zen meditation session for the UGA community.
Date & Tme: 2:30-3:20 PM, Monday, October 10, 2016
Place: Founders Garden Lawn
*Q-&A will be followed.
This event is open to the public.
---
Yuanfei Wang – Java in Discord: Unofficial History, Vernacular Fiction, and the Discourse of Imperial Identity in Late Ming China
♣ Time: Wednesday, Nov 30, 2016, 12:30 PM
♣ Place: 350, MLC, UGA
♣ COST: Free
♣ Dr. Yuanfei Wang is
Assistant professor, in Comparative Literature
Research Interests: She specializes in Chinese fiction, drama and transnational history of late imperial China.
Japanese film screening at AthensCine
Consulate-General of Japan in Atlanta sponsored an evening of Japanese film screening and a reception at AthensCine on October 5, 2016.
HAVE A SONG ON YOUR LIPS (2015) Directed by Miki Takahiro
Film adaptation of the novel by Nakata Eiichi. Kashiwagi Yuri (Aragaki Yui) is set in Goto Island, which is historically known as a home to kakure-kirishitan, or hidden christians.
Eleven high school students who study Chinese with Ms. Kejia Rui at Rabun Gap-Nacoochee School visited the UGA Chinese program on Monday, October 3, 2016. They attended the Intermediate and the Advanced Chinese classes. Volunteers from the UGA Chinese Language Society helped their campus tour. 
---
Special Lecture by Haun Saussy
Descriptiop: "The Only Game in Town: Early Buddhist Translations Into Chinese"
WHEN: September 15, 2016 @ 5:00 pm
WHERE: Miller Learning Center, Room 248
COST: Free
Haun Saussy had a special lecture. He is currently a Professor at the University of Chicago, teaching in the departments of comparative literature and East Asian languages as well as the Committee on Social Thought. His work uses a comparative perspective to interrogate literary texts from premodern China, ancient Greece and Rome, and modern Europe, with a particular leaning toward poetry and poetics. His books include The Problem of a Chinese Aesthetic (1993), Great Walls of Discourse (2001), The Ethnography of Rhythm (2016), and edited collections such asComparative Literature in an Age of Globalization (2006), The Chinese Written Character as a Medium of Poetry: A Critical Edition (2008), and the recent translation of writings by the sixteenth-century Chinese iconoclast Li Zhi, A Book to Burn and a Book to Keep (Hidden) (with Rivi Handler-Spitz and Pauline Lee, 2016). Other activities of his include participating in the design of public artworks with Mel Chin and co-editing the journals CLEAR and Critical Inquiry.
---
Poetry Reading with Kimiko Hahn (with Introductory Remarks from the Consulate-General of Japan in Atlanta)
Author of eight collections of poetry, Kimiko Hahn reads from her most recent collection, "Toxic Flower" (W.W. Norton, 2010), illustrating connections between scientific study and poetry. Hahn's visit to UGA is supported by a grant from the Willson Center for the Humanities and Arts.
Special guest: Consul general of Japan, Takashi Shinozuka, who will provide introductory remarks before the poetry reading, "Tradition and Poetry in Japan: Tanka and the Imperial Family."
Light refreshments and Japanese tea will be provided as an afterglow to this event.
Admission: Free
This event is co-sponsored by the Georgia Museum of Art, UGA departments of Genetics, Plant Biology, Athletic Association Professor Dr. Julie Luft, Asian American Studies, the Willson Center for Humanities and Arts, The Comparative Literature Department, and the Consulate-General of Japan in Atlanta in partnership with Dr. Melisa Cahnmann-Taylor of Language and Literacy Education and "Poe-tober" in Athens.
This event will conclude NEA Big Read in Athens "Poe-tober" events.
The NEA Big Read is a program of the National Endowment for the Arts in partnership with Arts Midwest.
---
Student Reviews
Danielle (Sophomore, Early Childhood Education)
Having the opportunity to intern as an English teacher this summer felt like a dream come true. The students and staff were extremely kind and put forth immense amounts of efforts to make sure that all of the interns had a successful time. I will always treasure this experience.
Sarah (Sophomore, Communication Sciences and Disorders)
This internship was one of the greatest experiences of my life. I not only engaged with the Korean culture, but I, most importantly, collaborated, bonded, and connected with my students.
Teagan(Junior, Linguistics)
If I could go back and do it all again, I would do this internship once more in a heartbeat. The students made the heat, humidity, jet-lag, distance, and homesickness all worth it; I think I learned more from them about the world than I ever have in any classroom.
Kevin (Sophomore, Double Bass Performance )
Meeting all of the high school students in Korea and becoming their teacher and friend gave me many amazing and fun stories to tell! The internship gave me more experience with
Korean as well as with teaching to and working with students from another part of the world.
Sydney (Senior, Women's Studies)
Going on the Korean internship this summer was an amazing opportunity. Not only was I able to meet and get close with a lot of the students I taught, but I was also able to expand my cultural horizons during my time on the trip.
---
The LAGRANT Foundation Scholarship is available for the U.S. citizens who are members of one of the following ethnic groups: African American/Black, Asian American/Pacific Islander, Hispanic/Latino or Native American/Alaska Native.
The Scholarship Deadline is February 28, 2017.
We thought your students might find this information useful.
The LAGRANT Foundation Scholarship
Regards,
USA Scholarships
Scholarships and Financial Aid Adviser
USAScholarships.com
For more information of Scholarship, you can also check the given link:
https://www.facebook.com/MyUSAScholarships?fref=ts